Safeguard the management of your contracts through the methodical coordination of your resources and processes
Did you know? It costs five times more to formalise a contract with a new prospect than to retain an existing supplier.
Maintaining a healthy long-term relationship with contractual parties is essential.
The legal dimension is even more complex if you are operating in a competitive international environment.
Contract Management according to Scalian
The scope of Contract Management
Life cycle of the contract
The five key steps to master are creation, negotiation, validation, execution, renewal and closure. This requires specialist legal, financial and project management skills.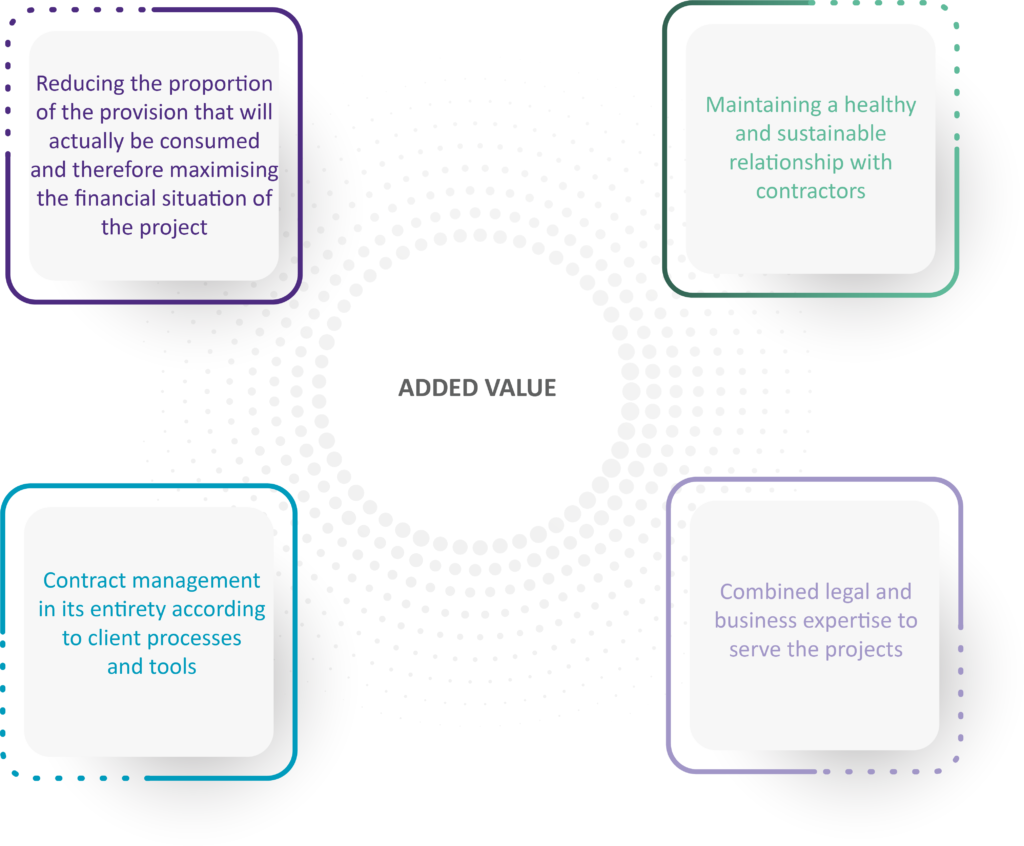 Our method
Our Contract Management specialists will support you throughout the entire process:
Methodical coordination of resources and processes
Quickly getting to grips with our clients' processes and tools is an asset for optimal project follow-up.
Risk control
Risks are anticipated, measured and weighted to ensure immediate responsiveness to any hazard.
Financial and relational optimisation
To reduce the share of the provision that will actually be consumed and therefore maximise the project's financial status.
Contactez nos experts pour en savoir plus.
Nos spécialistes sont à votre disposition pour discuter de vos besoins métiers et de la façon de collaborer avec nous pour libérer votre potentiel.
Unleash your potential
with Scalian
Join passionate men and women.
Develop yourself in an organisation where professionalism and entrepreneurship go hand in hand with kindness and caring.