Your strategic partner for advanced drone-based systems
Scalian entered the world of drones in 2014 and its goal is still the same: to offer advanced, secure solutions for operations using intelligent systems based on autonomous vehicles. 
Discover EZ-CHAINS, a technology for drones developed by Scalian
Jean-Frédéric Real, our Marketing & Innovation Director, tells us more about it.
Newsroom Unmanned Systems
Drones according by Scalian
Our approach
The three cornerstones of its expertise are:
integration of complex systems,
development of embedded software
provision of associated services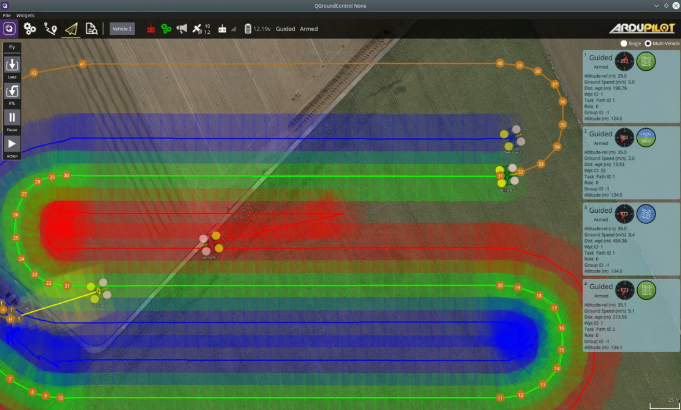 Our method
From selection of hardware through to operational flight testing, our dedicated team covers the entire value chain.
A collaborative, multi-mission system
Communication between diverse vectors (air, land and underwater drones)
Intelligent group management
Flotilla of fully autonomous drones (EZ Chains)
Plug & Fly system
Safety and modularity
Fully simulated and automated test and mission system
Embedded AI for stabilisation, detection, recognition and identification
Off-the-shelf software components
Discover our Unmanned Systems know-how

Contactez nos experts pour en savoir plus.
Nos spécialistes sont à votre disposition pour discuter de vos besoins métiers et de la façon de collaborer avec nous pour libérer votre potentiel.
Unleash your potential
with Scalian
Join passionate men and women.
Develop yourself in an organisation where professionalism and entrepreneurship go hand in hand with kindness and caring.