How does the APQP method effectively secure the critical phases of complex industrial projects?
The information available centrally in real time guarantees the coherence of the product documentation and enables production choices to be adjusted.
Avoiding errors rather than having to correct them is the leitmotif of up-front quality planning.
APQP according to Scalian
Our approach
Scalian's APQP community offers a pragmatic and structured approach to increasing the maturity of the entire supply chain.
Introduction of new products
Project management
Project quality assurance
Validation of APQP deliverables
Facilitation of workshops
Industrial transfer
Project management
Project quality assurance
Validation of APQP deliverables
APQP deployment
Maturity diagnosis
Deployment roadmap
Pilot project
Skills assessment, training and coaching
Integration into the management system
Digitisation of processes
Supply chain
Supplier maturity diagnosis
Supplier development
Validation of APQP deliverables
Our method
Associated with project management, the APQP is deployed by taking into account the following steps:
programme definition and planning
design and development of the product
design and development of the associated production process
presentation and validation of the parts file
analysis of feedback information
implementation of improvement actions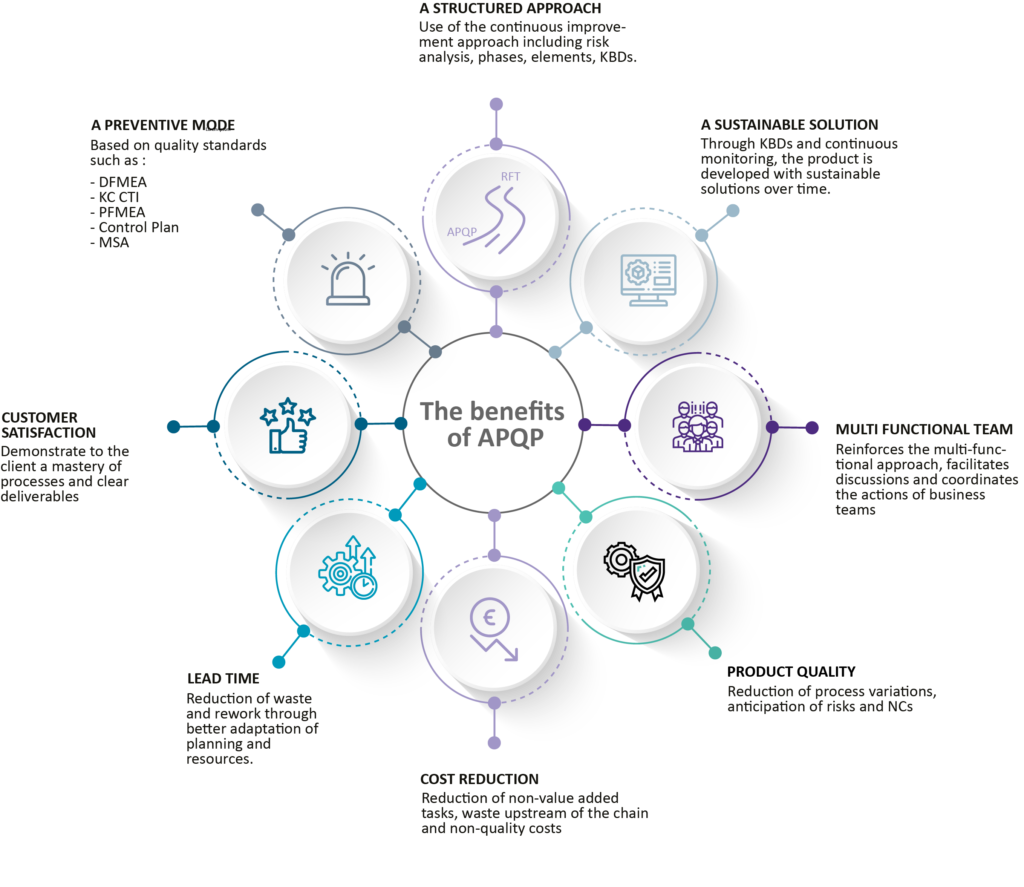 Contactez nos experts pour en savoir plus.
Nos spécialistes sont à votre disposition pour discuter de vos besoins métiers et de la façon de collaborer avec nous pour libérer votre potentiel.
Unleash your potential
with Scalian
Join passionate men and women.
Develop yourself in an organisation where professionalism and entrepreneurship go hand in hand with kindness and caring.